Even though the dominican hair salon is usually an unpleasant journey, it's one that i MUST take in order to look FAB-U-LOUS.
List of things i hate that happens In The Dominican Hair Salon.
I walk in and they say "Hola Mamita"
--I Am a grown ass woman the "ita" is not needed.I smile anyway.
The stylist asks "What can I Do For You Today?"
-- I Say I Need A Wash And Set and Emphasize THATS ALL because i know they are going to ask if i need my ends clipped even though i just got them clipped or a deep conditioner which i know i should get but i dont want to be under the dryer longer than i have to.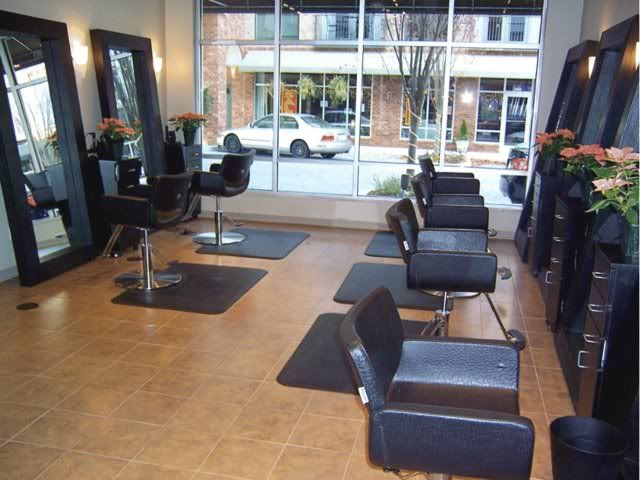 She says "Ok Mami Come sit here" I Sit and she pulls a smock looking thing around me.
-- In my head im saying "bitch this thing is a little too tight around my kneck. But i smile and pull my scrunchy which neatly holds my ponytail in place and let my hair fall down into the bowl of the sink.
She says "mami you have long hair it gonna cost you extra"
---I Say "Thats Cool"I Already knew this, it happens everytime I dont mind i was prepared for it anyway lets get to it.
She reclines the chair back and begins to pull all of my hair into the bowl and turns the water on and begins talking to the other stylist at the bowl next to hers.
--I hate when they speak spanish i think its so rude. Oh well i got a trick for her ass.
So she finishes up with the shampoo and just like clock work she asks "do you want deep conditioner mami?"
--I Say "Yeah Ok" But In My Head Im Like, I Know i told her wash and set. whatever i needed it Ughhh I Hate sitting under this dryer.
She finishes slapping the conditioner in my hair and puts a plastic cap over my head and under the dryer i go.
The Dryer stops. The stylist doesnt move.
--OK so she's really going to sit her ass there, as if i didnt just push the top of the dryer up to signify that i am ready for her to wash the conditioner out throw some rollers in my hair AND BE DONE WITH THIS EVERYTIME I COME HERE SHE.....
She gets up and walks over while i scream in my head.
--This is new york city everyones always in a rush.
She whispers: "ella tiene fines muertos en el pelo" as if i dont speak spanish. She then goes on to whisper to the other hispanic stylist "y ellas pelo es seco"
--In my head i want to say "thats what grease is for and my ends are NOT dead, i just got them trimmed a week ago, liar." i maintain my posture as she begins putting the hair rollers in my hair. Damn these rollers are neat I Think to myself.
She looks at me looking at her in the mirror and smiles.
--I Shouldnt let her get away with talking about me in spanish. Just because my skin is dark and i dont talk with a hispanic accent doesn't mean i dont speak spanish, it doesnt mean i dont understand what they say to each other. I know what they're saying. I know what they whisper when the black woman comes in with her hair looking a HOT MESS she says "mire el pelo" and turns up her nose.
I Say " Is it really THAT dry miss?" and she looks confused.
--I Told you i had a trick for her ass. I SPEAK SPANISH ...conyo estupida!
This is all to say, Hispanics, you may believe that you are in your own little community and world of language that us americans dont understand. Because my skin is not like yours does not mean that i dont know what your saying. Every little snicker and giggle after you say something rude and mean about someone is understood by someone. NYC highschools put me in spanish class and i didnt graduate highschool with an Honors diploma in spanish for NOTHING. I Love all hispanics but, get it together. Its not right that you maliciously talk behind our backs because you assume we dont understand what your saying. Its not fair that you spew your hatred about "stupid americans" but get upset if we ignorantly call you a mexican simply because we didnt know, not purposely.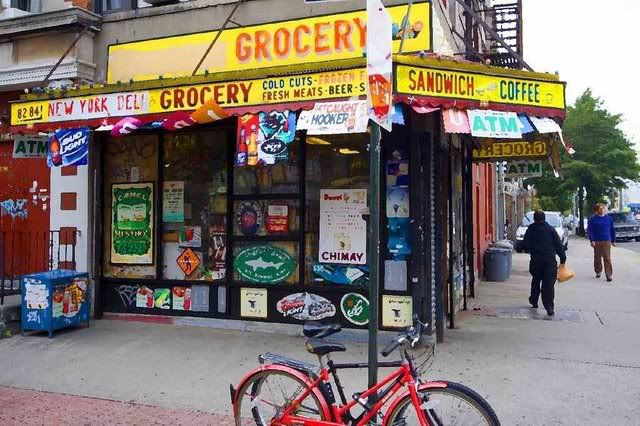 In The streets we hear you, in the salons we hear you, on the train we hear you, and in the bodegawe hear you and alot of us KNOW WHAT YOUR SAYING ABOUT US.