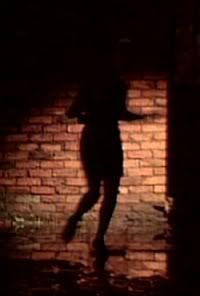 I'm the
"I cant commit because my dog ate my homework, and its gonna rain, and my hair needs to be done, i cant find anything to wear, I've been hurt before, i don't trust men, my mom was a lesbian, Oh you have a dog? i hate dogs"
Type of person,
meaning i tend to make up excuses about why i cant be in a relationship when approached with one. I know there's a deep dark reason why but i cant put my finger on it and with me being so young I'm not sure if i want to.
Weird right? A Chick whose not into commitment, whose actually afraid of it and running from it. You dont run across that much do ya?
Is there something wrong with just wanting to enjoy my freedom?
I know your all like "Of course not",
but then why do i tend to miss what i keep running from? I enjoyed being in "relationships" at a point but i gave up on them. Oh the stress, drama, aggravation, time, and exhaustion that it takes.
Whats Wrong with me? Is there anything wrong with me? Whatever..... Still not ready
guess I'll keep running