My Roommate's friend left today. Even though she sometimes seemed intolerable i think i kind of miss her presence she had a real colorful personality. Laughing, joking, and playing around [even though we are all grown] it feels good to just be a kid sometimes.


I Got Beef:
Yep me and the t-mobile representative ANDY got beef right now. I better not see him on the streets because he updated my 2 year contract without me knowing. I thought i was up for a upgrade but NO! Nigga fooled me and he got me good too!
Its Raining:
Im So Bored it's raining today i was supposed to go out tonight but im really honestly NOT in the mood. NOPE its not because of the rain either. Im a different kind of black girl. I dont mind the rain i even go out and walk in the light rain without an umbrella with no regards as to what my hair will look like afterwards because i have what people call "Good Hair" LOL
Here's The View From My Friends Window Of How It Looked. Thats A Picture Of The Library And Business Association Building On Campus, as well as one of the boys dorms.
I Miss My Babies:
Well there not really MINES but their both as close as im going to get to having a child of my own for a while. But My Niece and the love of my life Jamoni, as well as My God-Daughter Maliyah
Jamoni - The Niece with her bad self
This picture was taken at Hershey Park In Pennsylvania it was hot and she had an attitude just like her father always has.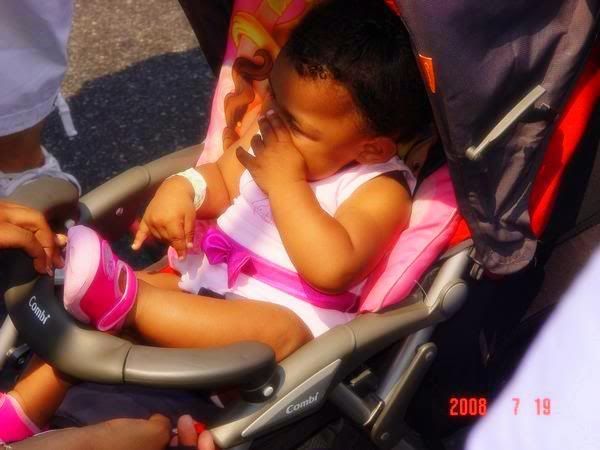 This one is her in her house looking a mess, but a happy baby mess!! Muahsz!
Maliyah - The God-Daughter with her Smiling Self
I guess this was her day out with Daddy