Hellz Bellz is one of my favorite women street wear labels. When i first began wearing Hellz Bellz i think i was either still in high school or my freshmen year in college. The first time i saw a Hellz Bellz T Shirt it was on my cousin and I automatically fell in love. It was literally Love At First Sight. They recently E-Mailed me The contents of their Look book for the Holiday "Born Bad" Collection which Honors Mae West who has some of the most AMAZING QUOTES. All these little girls running around calling them selves bad chicks don't have NOTHING on Mae West who was an actress who was an infamous Vaudeville actress, and sexual liberator.

Enough About Ms. West back to the Look Book. Here are some of my favorite Pieces from the "Born Bad" Collection.


I Love this red Jacket. I've been wearing Lumberjack button up shirts damn near all summer. I Love Lumberjacks no matter whether they're red and black .....
The Red and black Lumberjack Wit the hat to match" (Biggie smalls)



.....Or Blue and white. This Model is fierce and inspires me to go get my camera. I'm about to go ahead and get my photography skills and put them back to use.




I Love that sweater. I want that sweater. I'll have that sweater. I want to direct a photo shoot so anybody who wants a photographer call me (Only if its a fashion shoot). The hat is too cute as well.




I want that red and black shirt. I NEED IT In my life. They sure are getting fiercer with their cut and sew pieces. This has re -confirmed my love for Hellz Bellz.





"Good girls go to heaven, bad girls go everywhere" - Mae West

P.S. Did anybody else notice that Keri Hilson had on those Cesare Paciotti Shoes (F/W 2008) on her new Photo shoot for some magazine (i think it was vibe, don't remember). I saw it on C. Jervis's Blog and went nuts.

Add To Christmas Wish List: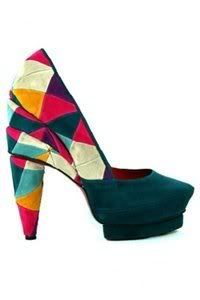 I Posted the rest of this collection (Block Colors Only) Back In October
CLICK HERE to see those